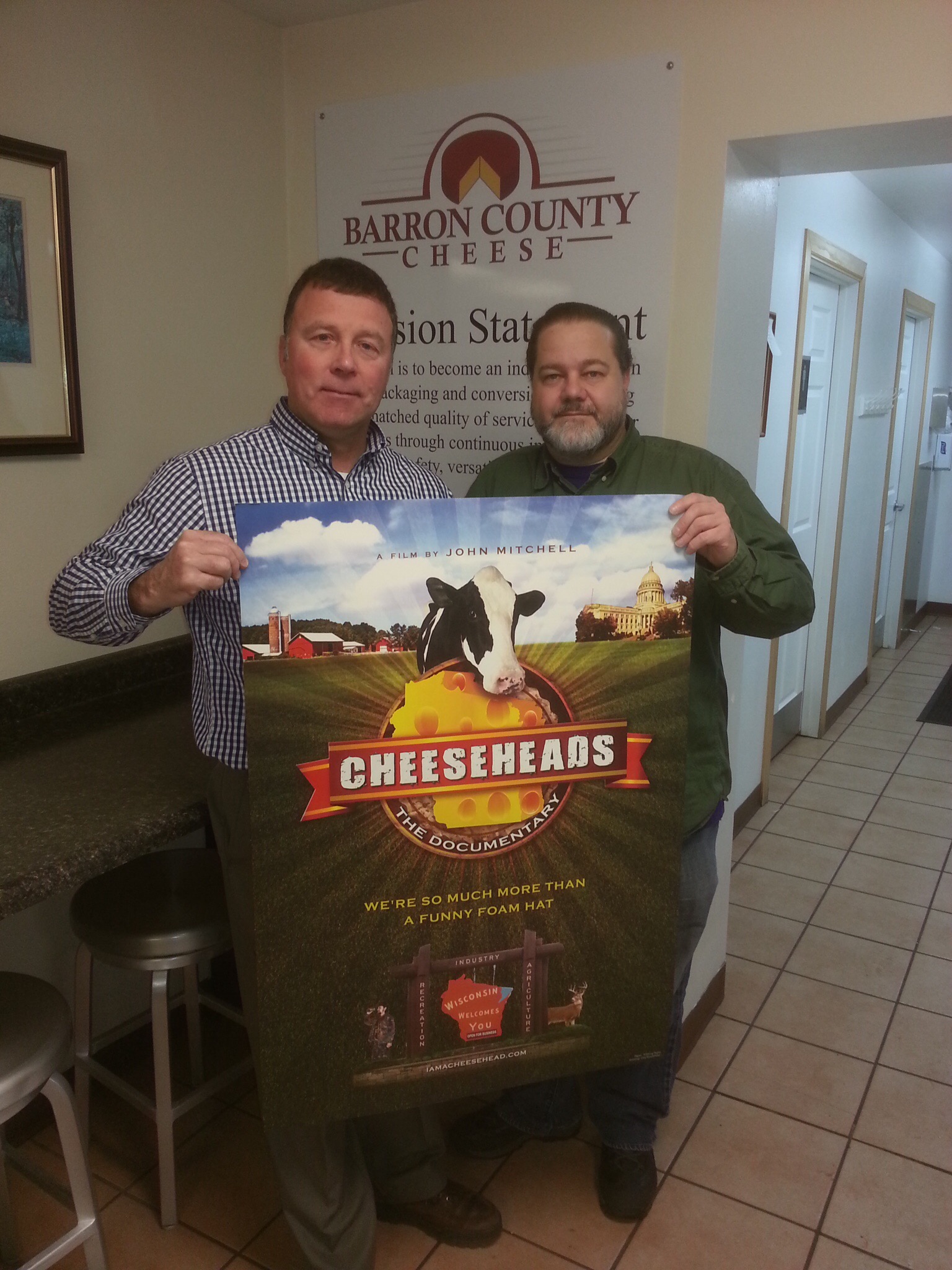 Barron County Cheese and Chief Operating Officer, Gene Graf, were recently featured in John Mitchell's Wisconsin themed documentary.
"Cheeseheads: The Documentary" is the story of a man's journey to rediscover his Wisconsin roots after twenty years away. It also looks into the deeper meaning of being a Cheesehead, well beyond the cliched notion represented in the media, and discovers that Wisconsin is a place like none other, filled with some of the most hard-working, passionate, and generous people on earth, who are obsessed with beer, cheese, and football, especially when all three involve the Green Bay Packers.
John Mitchell, the filmmaker, toured Wisconsin for three years interviewing hundreds of "Cheeseheads" from every corner, some well known, most not. He shot at factories, sports bars, and breweries, tailgated and toured museums. People even invited him into their homes to share their thoughts. He met with Mayors around the state (Tom Barrett & Paul Soglin for starters), United States Senator Ron Johnson, as well as Governor Scott Walker at the Capitol in Madison. Miss America 2012 Laura Kaeppeler even got involved, as did Bart Starr, Chester Marcol, Dave Robinson, Outdoors Wisconsin host Dan Small, actor Chris Mulkey, and many others.
What started out as a journey for the the filmmaker to discover the Cheesehead passion, turned into the journey of his lifetime. This film is an intimate and humorous exploration of that sense of place that makes you who you are, about the amazing people you meet along the way, and about being something bigger than one's self.
To learn more about Cheeseheads like us please click here!